At Charleston Beer Works, we value relationships with our local Charleston breweries. This month we are thrilled to announce our featured brewery is Cooper River Brewing Company!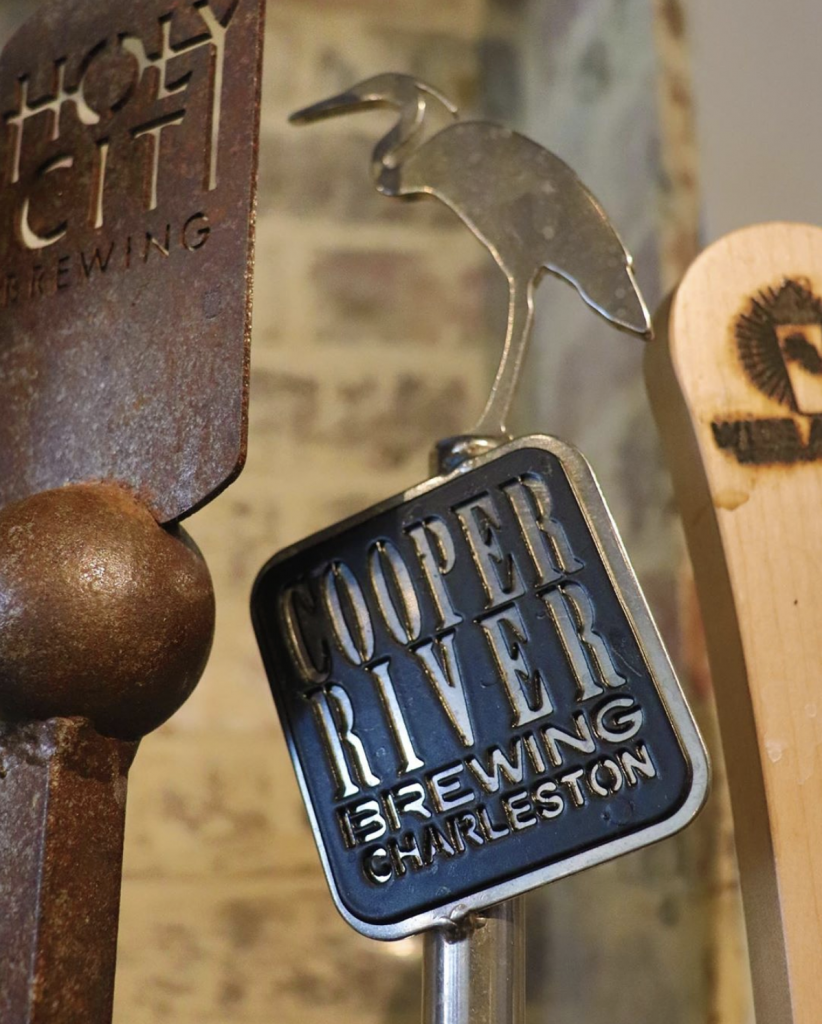 "The idea for Cooper River developed over a decade, along with the friendships of its co-founders. They knew the character and vibe of Charleston were ideal for another brewery option. And they realized their personal strengths would blend into a great business partnership, so they decided to make their dream a reality. These friends discovered that a common thread in most successful local breweries was genuine friendship. Happy people working together fostered a real atmosphere of camaraderie—and made some excellent beers. They were thrilled when Mark Fesche signed on as head brewer. He's a Seibel Institute graduate with over 20 years of head brewing experience around the country in brewhouses ranging for 7 to 50 barrels." – Cooper River Brewing Co.
At Charleston Beer Works, we're excited to feature a few of our favorite brews from Cooper River Brewing Company all December long! Enjoy $4 local drafts during Happy Hour until 7pm.
We have their IPA, Stout, Watermelon Wheat and Orange Blonde in a can pouring right now!
So come on in, support local and drink local! Cheers!