Need a good happy hour or food special? End your days with us over some delicious food and brews! All month long at Charleston Beer Works, we have a great list of specials and events you don't want to miss. 
Our food specials will run Monday through Sunday, along with weekly beer specials. With happy hour brews Monday through Friday from 4-7 and yummy food specials that include wings, burgers, tacos, and sliders, there's nowhere else you'll want to spend watching your games this football season!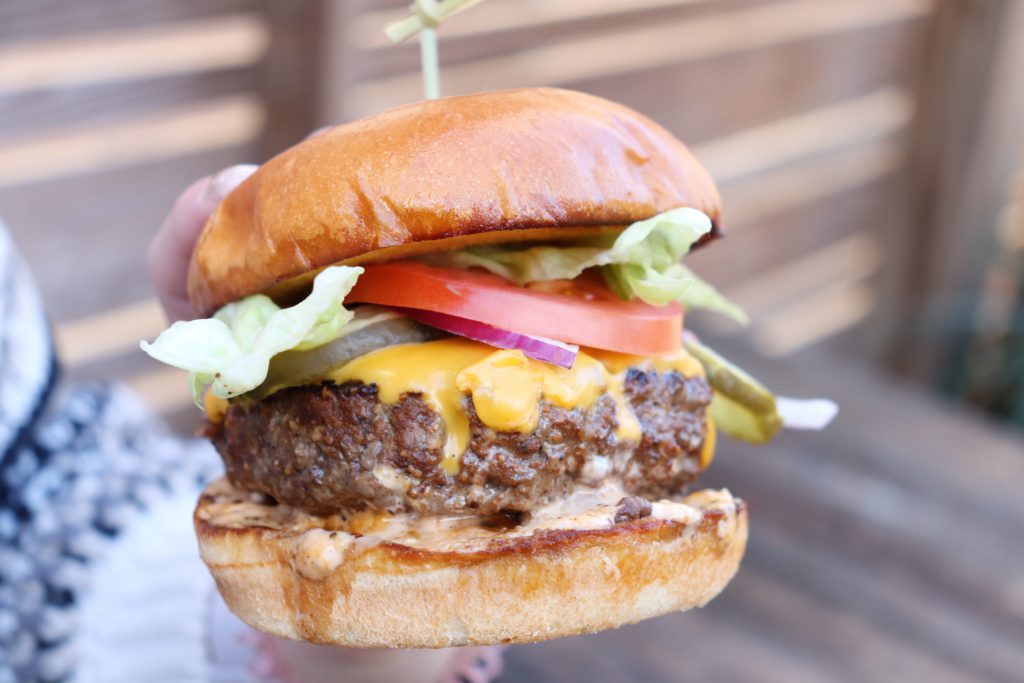 And if you're really a football fanatic, participate in College Pick'em. This is a fun way to watch and place your bets on college football games while also enjoying our College Pick'em specials. 
Aside from the awesome food and beer specials, we'll have fun events running all month long. Our events will include live music, bar bingo, and trivia night. Get your costumes prepared because at the end of the month we'll end with a Halloween themed party with music trivia. Follow us on Facebook and Instagram for all the updates and event announcements!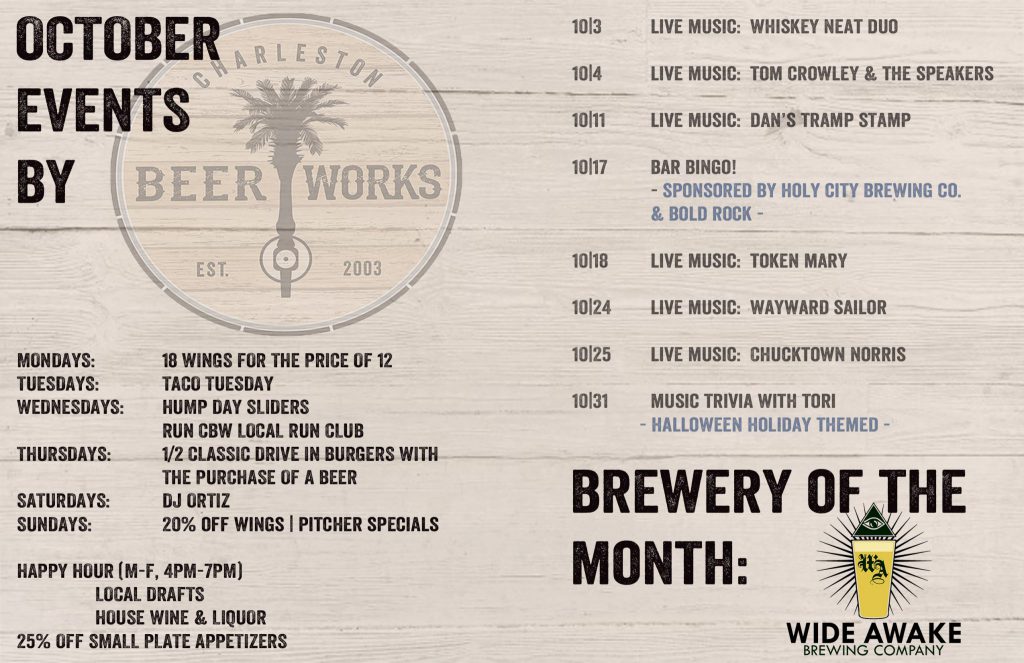 There's nothing like a tasty food and drink special, especially when they run all week long. Don't just take our word for it, though, come in for yourself and check out our specials and events this October!