Do you love America, burgers, beer, and saving animals? If you answered "no" to any of these questions, don't continue reading (and maybe consider moving to Russia).
If you said "YES!," then we can't wait to see you at the 3rd Annual Flag Day Burger and Beer Festival! This year's event is being held at Holy City Brewing on June 14th at 12pm. Gathering the best local burgers from in and around Charleston, along with local beers from South Carolina!
A $10.00 dollar donation at the door will go to helping area pet shelters, and gets you a day filled with delicious food, drinks and music! Trust us, you don't want to miss out on these Flag Day festivities!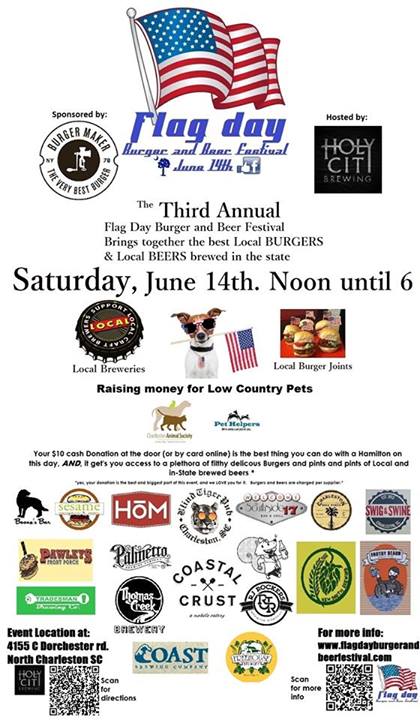 We were apart of the festival last year and had an awesome time. Stayed tuned for a sneak preview of the special burgers we will be featuring at this year's Flag Day Burger and Beer Festival!